New: SaaS Industry Compensation Guide
Today, companies use over 70% cloud-based programs to stay on top of activities such as sales, projects, and data and finances, and it is predicted that 85% of corporate applications will be SaaS-based by 2025. What are competitive salaries in SaaS? Get our free guide.
Cybersecurity Compensation Guide
With all industries undergoing some level of digital transformation, businesses large and small are relying on technology to manage their day-to-day activities and processes, making cybersecurity a priority to safeguard data from various online attacks and unauthorized access. What are competitive salaries in cybersecurity? Get our free guide.
Outpace Your Competition With
Top Talent
We understand that talent is your number one asset — but finding that talent within a candidate-driven market is no easy feat. We also know you're tired of waiting up to six months for a search only to get second-tier candidates.
That's where we come in.
We secure talent that exceeds your expectations.
We secure talent that exceeds your expectations.
We meet your requirements in weeks, not months.
We meet your requirements in weeks, not months.
Great hires drive great outcomes.
That's what we deliver.
Great hires drive great outcomes.
That's what we deliver.
Connect with Specialized Recruiting Practice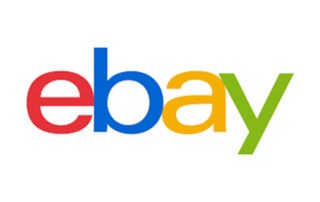 "Kayle is a pleasure to work with. Her tenacity, responsiveness, creativity and understanding of the FinTech market has meant that she's brought in relevant candidates quickly to the top of our recruiting funnel and helped turn them into amazing and impactful colleagues. When we've needed to make a hire, Kayle has been our first stop!"
"Foundation Wellness engaged Kelly Maslow's team to assist in recruiting and building out a new outside sales team. The BrainWorks team was well prepared to meet our demanding timeline and high expectations of candidates. With the collaboration of Kelly's team, we were able to deliver 12 sales candidates under the targeted timeline and have built a high-performing team. I would highly recommend BrainWorks to help build out an organization or source targeted high-performing individuals."
Chief Sales Officer, Foundation Wellness
"Cindy is one of the most professional recruiters I have worked with. Her diligence and understanding of not only the role but the candidate, makes the process of looking for a position a pleasant experience. I felt very confident working with Cindy, as her no pressure nature and willingness to ensure that not only the role was a perfect fit but that the candidate was happy, positioned me to take my career to the next level. She is a pleasure to speak with and is a champion in her industry. I would highly recommend her."
Mentor / Strategic Advisor / Executive / CISO / President, Sumitomo Mitsui Banking Corporation
"Cindy is an exceptionally thoughtful, professional recruiter. She takes the time to find out about a person's experience and interests and proposes positions that are good fits on both sides. She guides candidates through the recruiting process and quickly replies to questions. Her approach has enabled her to build a great network in cyber security."
Cyber Security Executive, Verizon
"Cindy is one of the best recruiters I've worked with. She stood out from other executive recruiters by her intimate knowledge of the security space, the client and prepping me on my approach and strategy. She has also proven to be able to identify hard to find candidates in a short amount of time and is helping me staff my current needs."
Global CISO & Risk Executive, Board Advisor, BMO Financial Group
"I've worked with the BrainWorks team on multiple searches over the last couple of years and they have always been a pleasure to work with. They are responsive, thoughtful and efficient professionals who truly understand the Private Equity space. I would highly recommend BrainWorks for anyone looking for a search partner that has expertise with both Investment and Portfolio Operations professionals. I greatly appreciate all of the work that their team has done for us over the years and I look forward to working with them on our future hiring needs."
Director of Talent, Monomoy Capital Partners
"Brainworks stands out amongst the crowded space in recruiting because of their professionalism, tenacity, attention to detail, and commitment to excellence. I cannot recommend them highly enough. I have come to rely on Andy Miller and BrainWorks as a strategic partner in building teams and finding great talent. BrainWorks excels at listening well. They ask intelligent questions which elicit details vital to the ideal profile when hiring.
I was the VP eCommerce at Party City, they helped me to staff several difficult to fill ecommerce roles. Later at Cost Plus World Market they again helped me to fill several key ecommerce roles, key to us growing our ecommerce revenue from $25 MM to over $160 million in under four years. I had a particularly difficult Director of eCommerce Operations role to fill. Brainworks was able to source great talent within 30 days from start and the person I hired was one of the smartest and best hires I have ever made."
Chief Marketing Officer, Porch.com
"BrainWorks is the best executive search firm I have ever worked with during my 34 years in business. They source, qualified and helped us hire a superior talent for our executive team who will influence and shape our future. All the candidates they presented to us were superior and presented in a timely manner. In fact, we were able to bring this executive on board in less than three months of our initial conversation with BrainWorks. The definitely live by their commitment to quality, speed and results."
"Andy Miller is extremely professional and an excellent resource in recruiting senior level PE executives. In 2015, I was CEO of FeraDyne Outdoors, LLC, a rapidly growing PE backed branded consumer sporting goods business. During a major acquisition integration, I unexpectedly lost an excellent CFO. Within three weeks, Andy had 3 very qualified CFO candidates identified for phone screenings. He was able to help us move the interview process along quickly and efficiently. Within 8 weeks of starting the search, we made an offer to a very qualified candidate. They understand the space and the type of skill sets that are needed in PE. All the candidates that they identified were top quartile with significant PE experience. I will continue using BrainWorks as an excellent resource for terrific executives."
Former CEO, FeraDyne Outdoors, LLC
"The key difference I found in working with Guy Gomis and the BrainWorks team is in the quality of candidates that are provided. This comes from a unique understanding of the marketplace, an investment in clearly understanding the client needs and a long-term prospective on the placement. Any firm can provide resumes in bulk. Filling personnel holes is easy. Guy and team place themselves simultaneously in the position of the candidate and the hiring manager to ensure a sustainable fit for both. I've not found another firm that has repeated this model as flawlessly and reliably as BrainWorks."
VP Guests & Digital Marketing